Adam Lumber
Our Wooden
Roof Trusses
From design to manufacturing, your residential, commercial, industrial or agricultural construction project will benefit from roof trusses adapted to your needs.
Whether it's a simple or complex renovation, a residential or an industrial construction, our team will support you in your project, no matter how architecturally or engineering challenging it may be.
Why Choose
our roof trusses?
---
Precise installation plans to facilitate on-site work.
High-quality mechanical properties to optimize the strength of your roof structure while maximizing attic space.
Use of premium quality NLGA (National Lumber Grade Association) certified materials and precise manufacturing to the highest industry standards.
Quality construction at the plant, sheltered from the weather.
End truss finishing and gypsum installation as a fire stop.
Custom-built trusses for temporary complex geometry structures.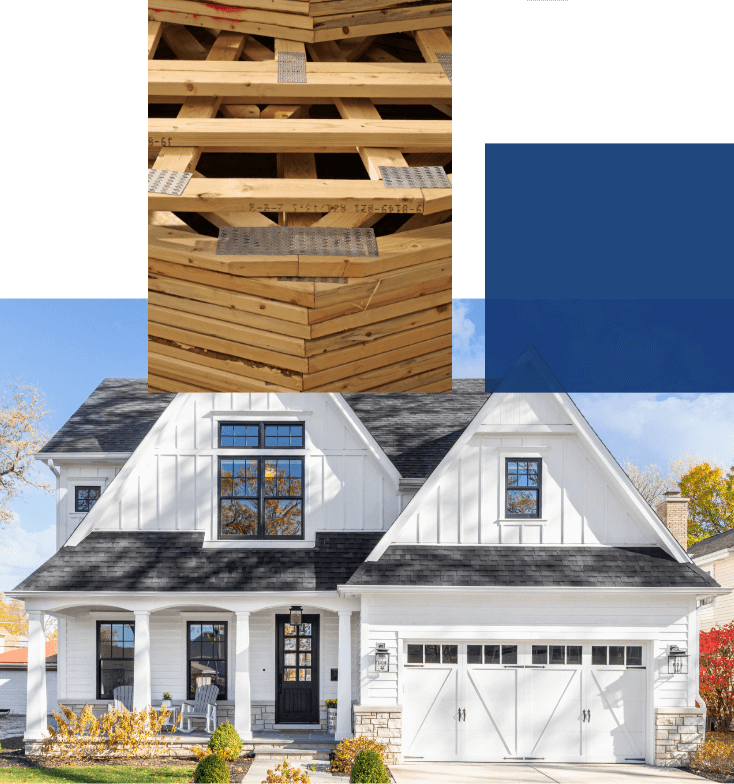 Do you need wooden structural components?
Let our experts take charge of their design and manufacturing.