Adam Lumber
Our Wooden
Prefabricated Walls
Precisely designed according to your construction project's requirements, our wooden prefabricated walls are of superior quality and easily installed on the site.
Why choose
Our Wooden Prefabricated Walls?
---
Use of premium quality materials.
Flashing over all openings.
Vapour barriers sealed with an acoustic sealant.
Polyethylene membrane installation to limit the risk of water infiltration.
OSB (Oriented Strand Board) drilling for better ventilation of air chambers.
Insulation as per your requirements.
Optional manufacturing in compliance with standards such as LEED, Novoclimat 2.0, firewall, soundproofing.
Expert guidance in choosing your prefabricated wall design.
State-of-the-art technology for precise manufacturing and smooth on-site installation.
Manufacturing of one-piece, large-scale prefabricated wall panels.
Tight scheduling management.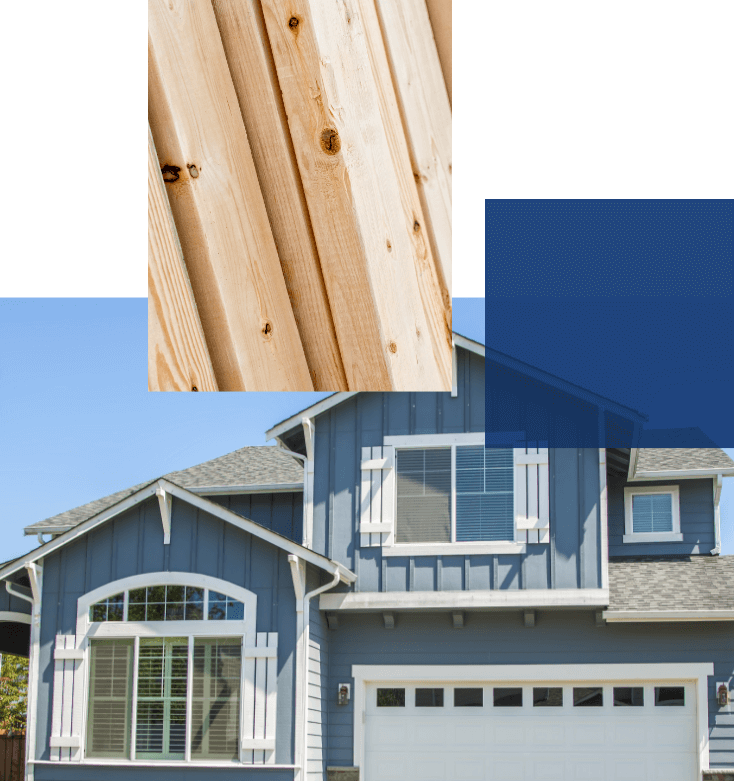 Do you need wooden structural components?
Let our experts take charge of their design and manufacturing.